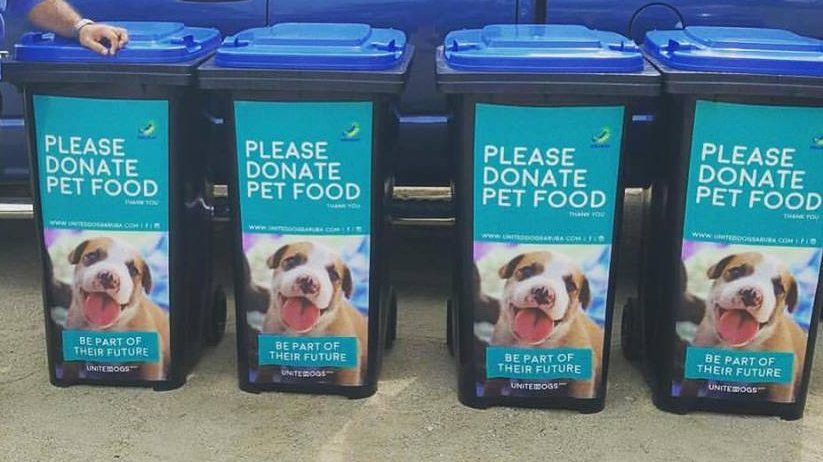 Pet Food Donation
A donation of 20 dollars enables us to sterilize one dog and prevents 64.000 puppies to be born in the coming 6 years.
In May 2017, we are planning to sterilize 400 stray dogs which will cost us 8.000 dollars in medication. Please help us to reach this amount. Thank you for the love for our Cunucu Specials.
With Pet Food Donation Stations we will be able to feed the hungry strays (cats and dogs) and support the local rescue organizations with food supplies. The Stations are placed at Superfood and Ling & Sons supermarket plus Bestial and Only for pets pets stores and are very easy accessible for both locals and tourism.
This project belongs to the BE PART OF THEIR FUTURE campaign. This campaign will increase the awareness of the present situation in Aruba and will support the current and future projects that are being undertaken.
We like to thank Serlimar and all participating Pet Food Station Locations for collaborating with us on this project.
What we are doing
Placing kliko containers at local Supermarkets & Pet shops
Feeding strays
Supporting local fosters with pet food
Supporting local rescue organizations with pet food
Increasing awareness for the current situation in Aruba
How can you help?
1. Support us by donating food or money.
2. Please share the idea with friends and family to encourage food donations.
3. Be involved and become a local volunteer.